Hello, this is TORA.
Ume-shu (plum wine) comes in a wide variety these days, including plum wine made with millet, with plums pickled in Japanese sake, with shochu liquor, as well as with blended plum fruit, to name a few that are available.
There are also many ways to enjoy these: as they are, with ice, or even with hot water.
These days, a growing number of foreigners are buying plum wine as gifts.
Plum has long been known for its health benefits, and the liquor made with it has been cherished by the Japanese people largely as a digestive appetizer.
Here, I would like to talk about this very Japanese plum wine.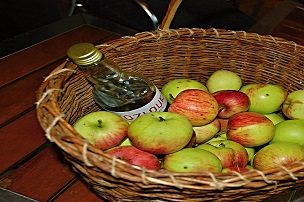 What is Ume-shu (plum wine)?
A type of fruit liquor that has been loved by the Japanese people from ancient times.
It is made by pickling plums in shochu liquor and crystal sugar (or sweet sake) in a sealed container or a large glass bottle.
Although the drink itself is sweet and easy to consume, it is more often higher in alcohol content compared to Japanese sake, because it is made with distilled alcohol.
This largely depends on individual taste, but normally plum wine is made using "white liquor", which is a type of shochu specifically produced for making fruit liquor.
If you want the wine to have an even higher alcohol content, you can use brandy or whiskey instead.
As part of the liquor taxing law in Japan, it is prohibited to make liquor at domestic homes. However, it can still be legal when it is made for personal consumption, with liquor with over 20% alcohol content, and by adding ingredients not listed in the regulation.
Different ways to enjoy plum wine
On the rocks
Straight
With cold water
With hot water
With carbonated water
Cocktail
Types of plum wine
Over 100 kinds across Japan.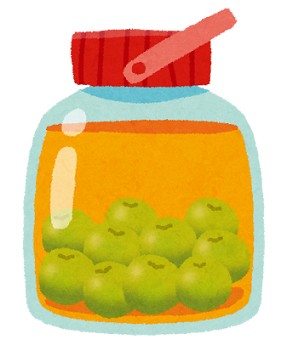 How to make plum wine
Green plum
1kg
Crystal sugar
500g~800g
White liquor
1.8 liters (which is sold for making fruit liquor)
Container
5 liter capacity with a sealable lid.
※Carefully remove the stalk of the plums using toothpicks.
Tip
Be sure to use liquor with over 20% alcohol content when making plum wine.
This is because it is illegal (according to liquor taxing law) to make liquor using liquor with under 20% alcohol content.
As for sugar, you can use whatever ingredient that takes longer to dissolve besides crystal sugar (such as brown cane sugar and honey).
Also, be sure to use the plums as soon as you get them.They will start to ripen after 2 days, which will cause the fruit to lose sourness and instead gain sweetness.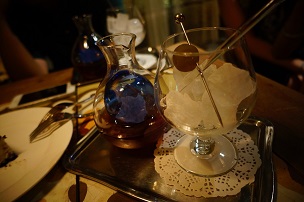 Summary
Have you learned something new about plum wine?
Other benefits of plum wine include relieving fatigue and improving sleep quality.
Additionally, the citric acid in plum wine is said to burn any extra fat in our bodies.
I am glad if you can enjoy delicious plum wine with a reasonable amount this evening.
That's all for today.
Otsukaresama deshita.